Jedicut 2 - Free CNC software
Wing "Fuselage"
Main purpose
Menu File > New > xxx
Jedicut allow you to cut elliptical shape. This functionality is very complete end it will be improve.
To do this, Jedicut use a new file format which extension is JDF. Actualy you can only cut half "fuselage". There are several assembly method :
Flat junction,

Triangular junction.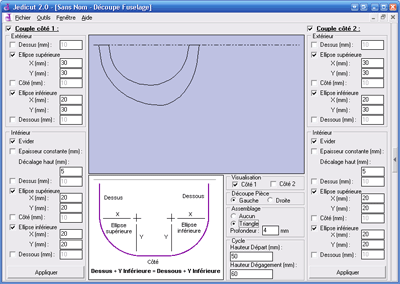 This screen shot seems to be complicated but you only have to configure 2 shapes using external and internal characteristics. You only have to respect one rule :
le dessus + le Y de l'ellipse supérieure = le dessous + le Y de l'ellipse inférieure.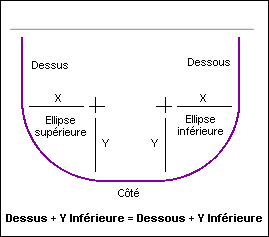 The 2 half pieces can be hollowed out or not. Jedicut offer 3 choices :
no hollow,
constant thickness,
specific internal cut.
Important : You need to click on "Applicate" button in order to validate and visualize each shape.
Note : Cut wizard isn't working yet with this kind of cut.
Cycle of cut
Menu Tools > Cycle of cut
The cycle of cut allows you to specify the path of the wire step by step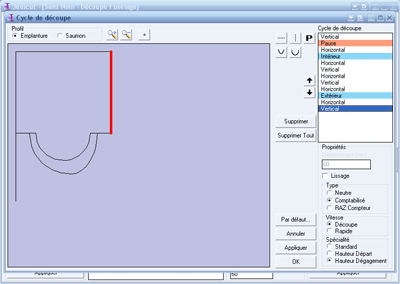 For more details, look at the chapter "Cycle of cut".
Start a cut
Cut Preview
Menu File > Cut preview
It's possible to do a "Cut preview" like to "View before printing" in text software. You should see the real steps calculate by Jedicut and the dynamic wire heating values (if you check dynamic wire heating control option).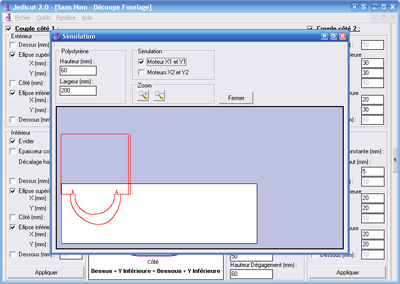 You can modify "bloc" dimensions and visualize "X1 and Y1" steps, or "X2 and Y2" steps, or both.
Thanks to the tab, you can visualize the wire heating values calculate by Jedicut.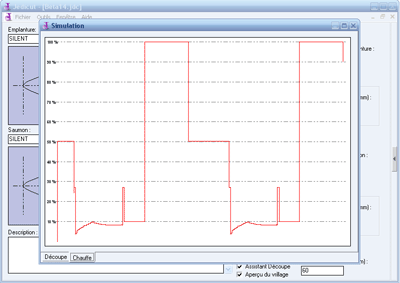 Cut
Menu File > Cut
A "confirmation" window appears, and it allow you to :
Configure cut wizard (only if this option is checked in wing cut window),
Configure wire heating (only if this heating control is enabled in Jedicut options,
Visualize type of wire heating control (automatic or manually). If the text background is red, you need to control your board heating mode configuration, and heating configuration in Jedicut.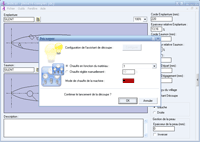 If you click on "OK" button, the cut start, a new window appears and you can :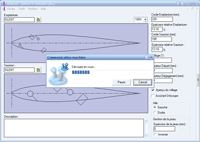 Manual engine control
A hiddable panel can be used every time to control engines manually.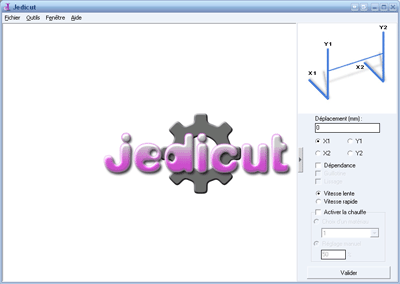 On this panel you can :
Order single engine movement,

Order synchronous movement with smooth option or not,

Do a guillotine,

Choose speed of movement,

Use automatic heating control or not.
<< Profiles gesture & wing cut - Table of content - Jedicut configuration >>